Ever been in the clouds? It's a fascinating thing to be in it for the first time whether u're inside a plane or on top of the highest mountain.
However, it is not about the cloud that I want to write about. It is about pilot and co-pilot. Here's a fact about them on their diet.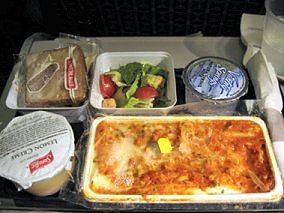 The pilot and co-pilot each eats different food. This is to avoid possibilities for both of them to have food-poisoning. Imagine, both of them having food-poisoning when flying form Malaysia to L.A. Yes, they have auto-pilot. But at certain time and certain weather, it has to be manual.
They will not be served seafood. Improperly cooked seafood may easily cause stomach ache, so no risks allowed.
There are lots of safety features for the plane itself and also the crews. No wonder, plane is considered as the safest transport. But, once a crash occurs, surviving is a miracle!
Dady told me a good website, written by an experienced pilot.
Captain Lim
. Happy visiting.